Investment Freedom Starts Here
You have the power to take control of your financial future by investing in areas that you're excited and passionate about, knowing you have the support of the industry's leading self-directed IRA company in your corner.

Real Estate

Promissory Notes

Private Equity / Entities

Precious Metals
Digital Assets

Mutual Funds / Stocks / ETFs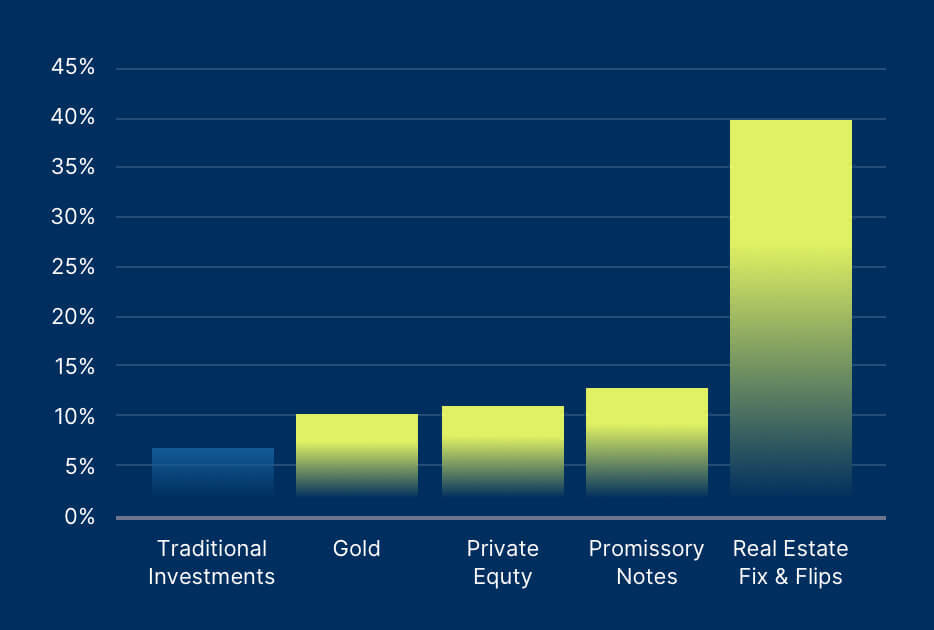 Real Estate Fix & Flips

40.00%+

Promissory Notes

12.00%

Private Equity

10.50%

Gold

10.20%

Russell 2000 Index

7.29%

S&P 500

5.37%

DJIA

5.35%
At the intersection of opportunity and impact.
Changing your investment strategy to include alternative investments can dramatically expand your horizons, both from a return-on-investment and diversification perspective.
Is your investment strategy keeping up with the rapidly changing world?
Given the recent financial turbulence, your current investment strategy may not be as safeguarded as you'd like. A Self-Directed IRA empowers you to put your money to work in areas you know, understand, and are passionate about.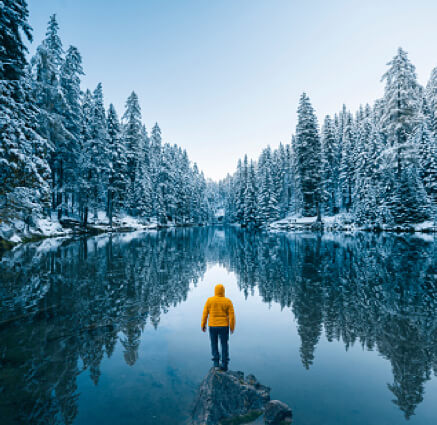 Don't take our word for it, take theirs.
What our Clients are Saying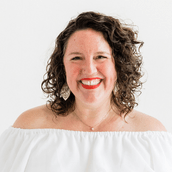 Holly
"I'm so glad we moved our money to a self-directed IRA. We have more control over where and what our money is invested in."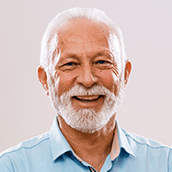 Keith
"[Equity Trust] has been fantastic to deal with. While no two investments are the same, I have not had any issues in finalizing the paperwork in a timely fashion. The online bill pay is easy to use and expenses related to my investments are always paid quickly."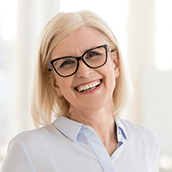 Mary
"I finally opened my own self-directed IRA after years of waiting. Equity Trust has processed my transactions smoothly and efficiently. My account is doing what I wanted it to do for my retirement. I wish I had done this years sooner!"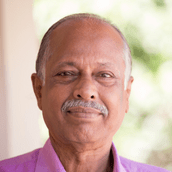 Barry
"What a great company to work with. Very helpful group of people. Highly recommend this self -directed IRA company!"
Phil
"Equity Trust has enabled me to vastly improve my wealth-building. Instead of just having some mutual funds in an IRA, they have allowed me to buy and sell real estate with flawless execution. I can't say enough good things about them."
Redefining Retirement Saving for Over 45 Years
Recognized as the industry leader and pioneer of Self-Directed Roth IRAs, Equity Trust has unparalleled alternative asset expertise and an unmatched record of excellence. Named among the Top 7 IRA Accounts for 2021 by US News & World Report, we offer customized one-on-one sessions to discuss your interests and goals to help guide your success as you navigate your opportunities.

Investment Freedom
Investment Freedom
You can diversify into a range of options including real estate, private entities, cryptocurrency, precious metals, and more, in addition to stocks, bonds, and mutual funds - all in one account.

Innovative Technology
Innovative Technology
Easily invest and manage your account on any device with our online account management system myEQUITY. Intuitive online wizards walk you through funding, purchases and sales, paying bills, distributions, and more.

You Direct, We Support
You Direct, We Support
You're in control, but you're not alone. Our knowledgeable associates provide personalized service, and we offer an abundance of learning opportunities.

Recognized Leader
Recognized Leader
Our size, expertise, and technology help us ensure that we're there when you need us most. Our 400+ associates work diligently to enhance your experience.

Access to Opportunities
Access to Opportunities
Don't have an investment in mind? Our Investment District online marketplace enables you to find potential investment opportunities with the click of a button.

Exclusive Benefits
Exclusive Benefits
Each client receives access to exclusive opportunities not found with any other self-directed account custodian. You'll receive valuable, in-demand discounts and membership access.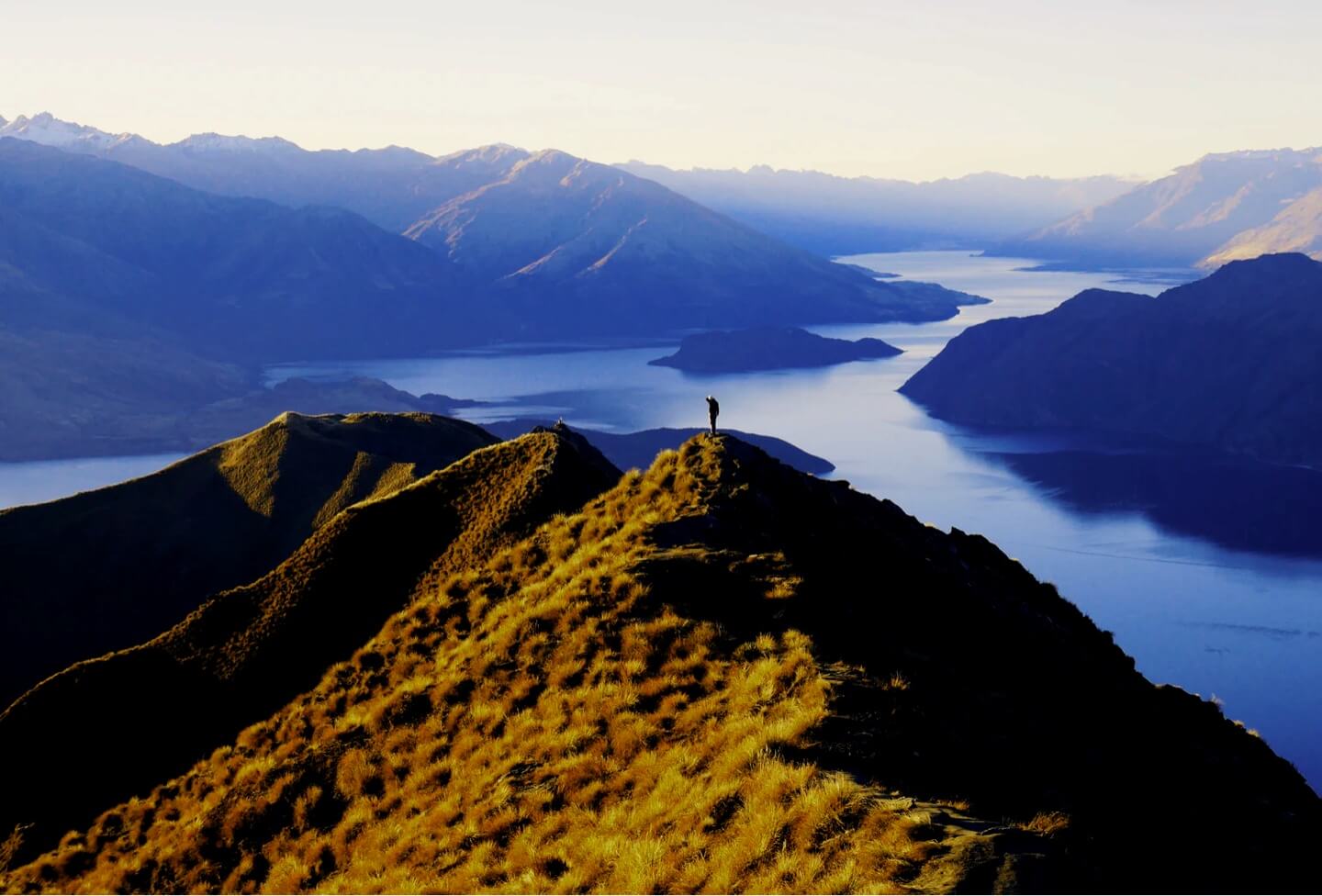 Let's talk about your financial future.
Schedule a one-on-one session with an expert alternative investment counselor. We're here to answer any questions, help guide you through the process, and provide more detailed information and education specific to your journey.
By entering your information and clicking Start a Conversation, you consent to receive reoccurring automated marketing text messages and emails about Equity Trust's products and services. This consent is not required to obtain products and services. If you do not consent to receive text messages and emails from Equity Trust and seek information, contact us at 855-233-4382. Reply STOP to opt out from text messages. Message and data rates may apply. View Terms & Privacy.