Headlines Spell Out Troubling Times for Investors Nearing Retirement
Do you count yourself among those concerned about whether your nest egg will weather the latest "perfect storm" of economic uncertainty? Will your portfolio withstand the double threat of sliding stocks and inflation?
News About Alternative Investments Brings Hope
Alternative investment performance has provided an option for those who want to hedge against factors against their control, such as stock performance or inflation. Plus, when held in an IRA or other retirement account, investments grow tax-free.
We hear story after story about investors who have retired sooner than they thought possible because they diversified their IRA to reduce their exposure to stock market volatility, beat inflation, and reduce their tax burden.
Don't Wait for Your Retirement Account To Dip Further Before You Take Action
Discover if alternative investments could help you weather an economic storm. Talk to an IRA Counselor today to find out if this strategy could work for you. 
Is Now the Time to Invest in Alternatives?
Discover alternative investments that are not tied to stock market performance, helping investors safeguard their portfolios in times of financial uncertainty.
These assets' performance over the past 20 years has outpaced the worst inflation increases, as well as the S&P 500, enabling investors to reach their goals faster.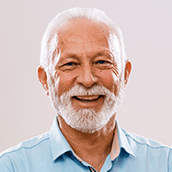 AI U.
"My wife and I have been talking about setting up a self-directed IRA for a few years. I've been wanting to get my money out of a 401(k) that is completely based in the stock market… I am not a financial guy, but I feel like this has been a very solid decision and I'm very confident that I have enhanced our retirement portfolio."
Sharon L.
"We have had our IRAs, Roth IRA, and my SEP-IRA for over 15 years. We've had several houses we've owned in the accounts and have seen increases in value far faster than if it was in stocks. Everyone has been great with help when we have questions on our accounts. We have one house that is in my Roth and granddaughter's CESA account. If I take 20 percent year over year from the original $3,400 investment it comes to $17,500, not to mention the additional from rent so she has a good start for her college – she is in 6th grade."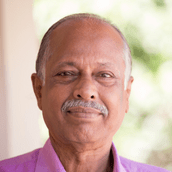 Mark W.
"If you are interested in investing in real-estate and have steady income from your investment this is a great system. I have made great income and return on my investments since starting my account. I don't have to worry about the volatility in the stock market."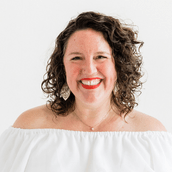 Nancy L.
"If you are looking for an industry-leading custodian of tax-advantaged accounts then your search has ended. Equity Trust is a financial services company that enables individual investors to diversify investment portfolios through alternative asset classes, including real estate, tax liens, private equity and precious metals, using a self-directed IRA and innovative technology. Their staff is very knowledgeable, professional and helpful. I have a self-directed IRA with Equity Trust Company since 2004 and I am a very happy investor."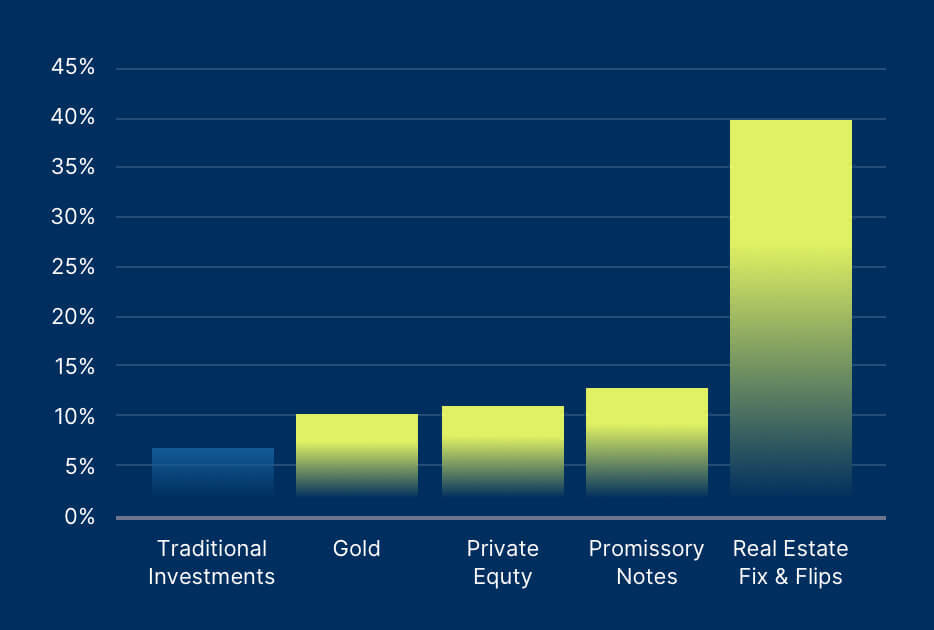 Real Estate Fix & Flips

40.00%+

Promissory Notes

12.00%

Private Equity

10.50%

Gold

10.20%

Russell 2000 Index

7.29%

S&P 500

5.37%

DJIA

5.35%
At the intersection of opportunity and impact.
Changing your investment strategy to include alternative investments can dramatically expand your horizons, both from a return-on-investment and diversification perspective.
Is your investment strategy keeping up with the rapidly changing world?
Given the recent financial turbulence, your current investment strategy may not be as safeguarded as you'd like. A Self-Directed IRA empowers you to put your money to work in areas you know, understand, and are passionate about.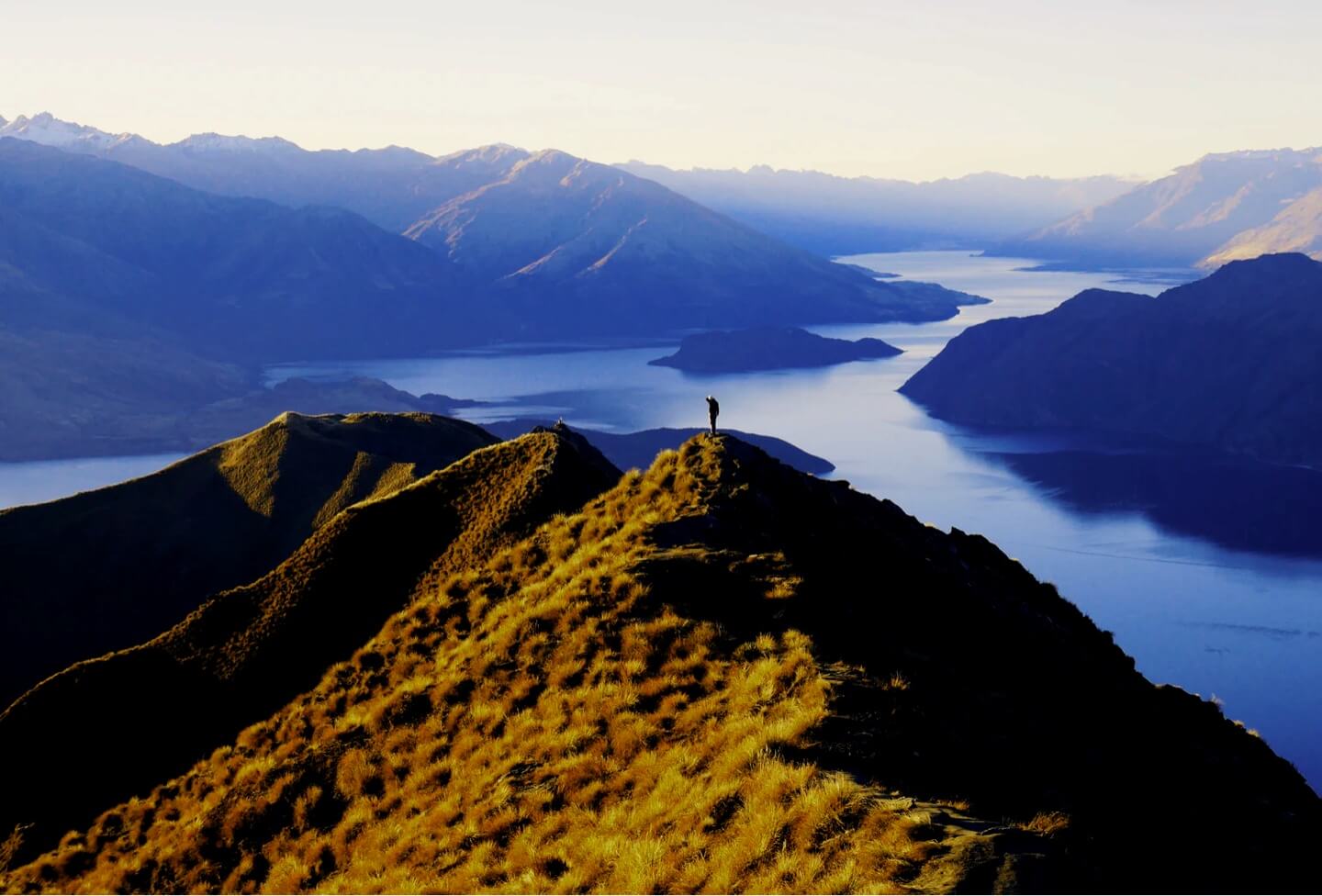 Let's talk about your financial future.
Schedule a one-on-one session with an expert alternative investment counselor. We're here to answer any questions, help guide you through the process, and provide more detailed information and education specific to your journey.
By entering your information and clicking Start a Conversation, you consent to receive reoccurring automated marketing text messages and emails about Equity Trust's products and services. This consent is not required to obtain products and services. If you do not consent to receive text messages and emails from Equity Trust and seek information, contact us at 855-233-4382. Reply STOP to opt out from text messages. Message and data rates may apply. View Terms & Privacy.